A comprehensive crash course in COVID school safety!
Session 1: How is COVID-19 transmitted and how can we protect kids, teachers, staff, families? Dr. Kimberly Prather, Dr. Denise Dewald, Dr. Linsey Marr, Dr. Richard Corsi, David Elfstrom, Dr. Dustin Poppendieck, Jim Rosenthal, Dr. Robert "Chip" T. Schooley, Dr. Howard Taras, Ian Ricksecker

Session 2: Update on Delta and added challenges in reopening schools
Dr. Julie Swann, Dr. Maria Mayorga, Dr. Jorge Caballero, Dr. Julia Raifman, Dr. Theresa Chapple
Session 3: Panel Discussion: Advocacy, health safety, controls in schools
Joaquin Beltran, Whitney Antrim, Dr. Carolyn Cannuscio, Dr. Lisa Delano-Wood, Dr. Andrew Goldstein, Dr. Alex Huffman, Dr. Elizabeth Jacobs, Mary Jirmanus Saba, Dr. Lucky Tran
Next steps: Action Items and Concluding Remarks:
Dr. Yaneer Bar-Yam and Dr. Kimberly Prather
Watch the full forum here: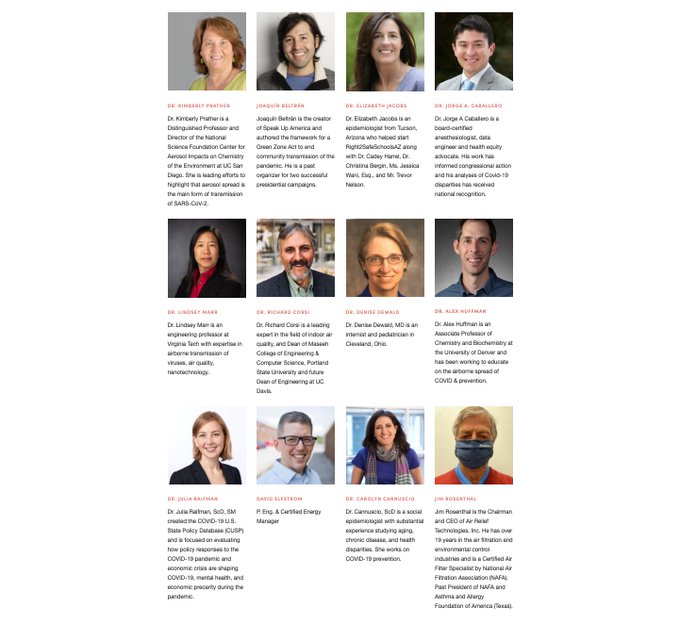 More at gospeakupamerica.com/deltaschools – slides and short videos by presenters, as well as speaker bios and agenda, and sample letters!